Retrofitting an aging fire protection system with Marioff HI-FOG water mist system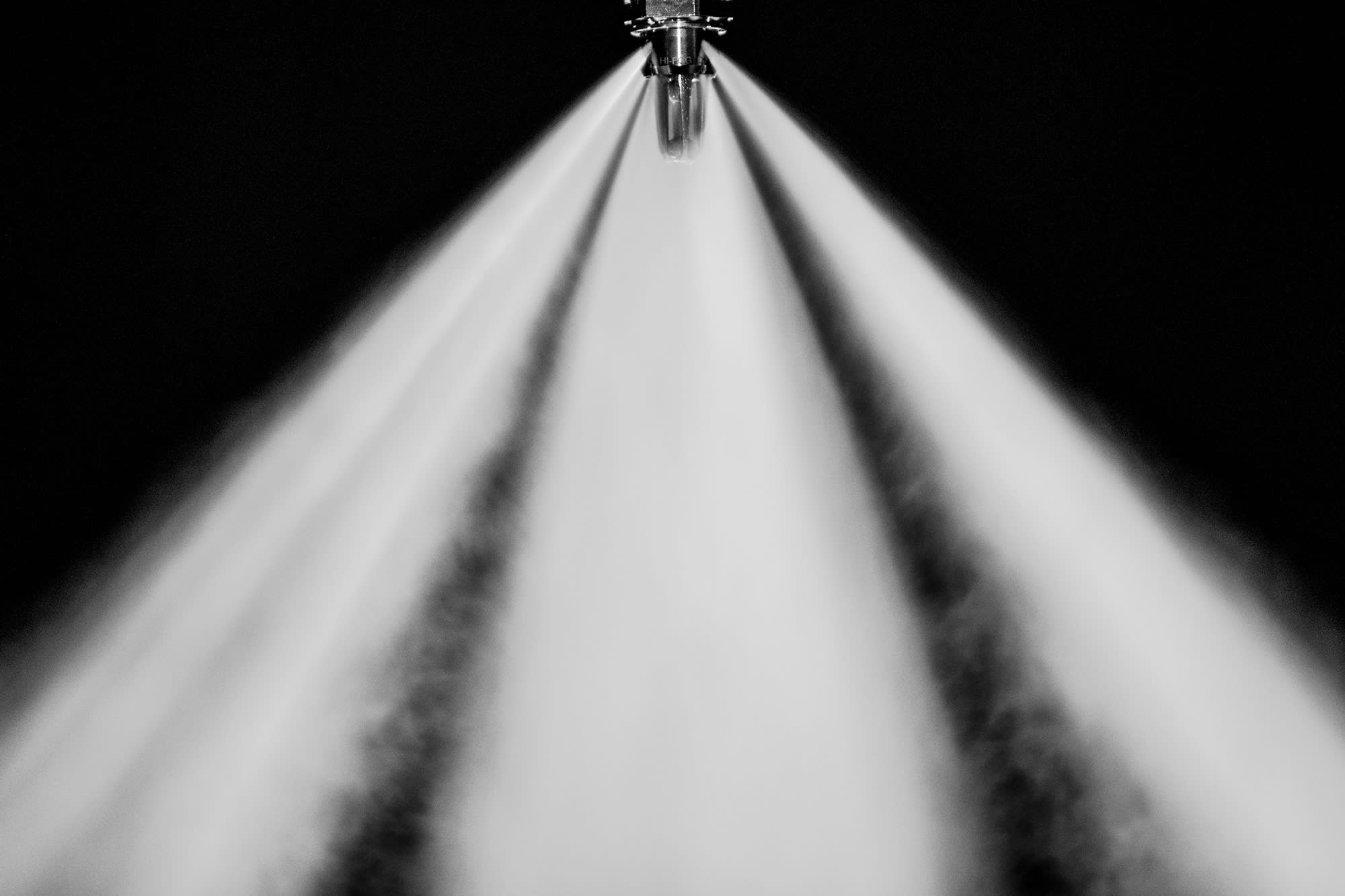 Many fleet owners are considering alternatives to aging gas-based fire protection systems. A high-pressure water mist system is safe for people and provides business continuity, and can be easily retrofitted to vessels with an aging suppression system onboard.
Gas-based fire protection systems often use Halon (1301) or CO2, which can be hazardous to the environment and people. Due to strong ozone depletion potential, the production of Halon has been phased out. Other gas-based systems also have some operational disadvantages. If there is a fire onboard a vessel, people must first be safely evacuated and protected space must be sealed before the gas-based system can be released. Additionally, gas-based systems do not cool down the space and surfaces, leaving risk for re-ignition. This results in time loss and increased downtime for repair and recharging the systems.
There is still a large global fleet of aging vessels that have various types of suppression systems on board. Lack of maintenance support and guidelines, and unavailable replacement parts for these systems put increased pressure on fleet owners and managers to find a sustainable solution that increases safety and reduces risk of downtime.
Retrofitting a high-pressure water mist system
Retrofit projects include the removal of the existing system, classification and statutory approvals, OEM certified material delivery, a high-pressure water mist fire protection system installation and commissioning. Marioff experts design and deliver these turnkey retrofit projects from beginning to end.
The high-pressure water mist fire protection system Marioff HI-FOG
The HI-FOG® MT4 retrofit system uses plain water mist, which is safe for people and the environment. The system can be activated instantly when a fire is detected, without needing to evacuate personnel, seal the space or close the ventilation. The firefighting time is extended by using two water sources, fresh water as a primary source and sea/lake water as a secondary source.
Once the fire is under control or suppressed, the HI-FOG system can be reset, and is again ready to protect the vessel and crew. There is no need to divert to a port for recharging the system, as it uses plain water rather than compressed gas. Similarly, if the alarm turns out to be false, the system can simply be reset, and is then ready for use again. Thanks to non-hazardous extinguishing agent, plain water, the system can be tested regularly to ensure it is in good working condition and for training purposes.
The HI-FOG MT4 system is a simple and robust fire protection solution. No pressure cylinders are required for redundancy or other purposes. The system has been designed to provide both total flooding and local application (IMO MSC/Circ. 913), using the same pump unit, tubing and strategically installed spray heads. Using one integrated system saves component, installation, maintenance and training costs.
After commissioning, Marioff lifecycle services take over with global support and training that provide the skills needed to ensure the safety and efficiency of the water mist system. They help to keep the water mist system operational, upgraded and fully certified throughout its entire lifetime.
The article is originally published in the Dry Cargo International magazine.
About Marioff
Marioff is a leading developer and innovator of high-pressure water mist fire protection, providing solutions worldwide under HI-FOG brand. HI-FOG safely controls and suppresses fire using significantly less water than conventional sprinkler systems, reducing water damage, cleanup time and operational downtime. Marioff is a part of Carrier Global Corporation, the leading global provider of healthy, safe and sustainable building and cold chain solutions. For more information, visit marioff.com.