HI-FOG water mist fire protection system chosen to protect these vessels from fire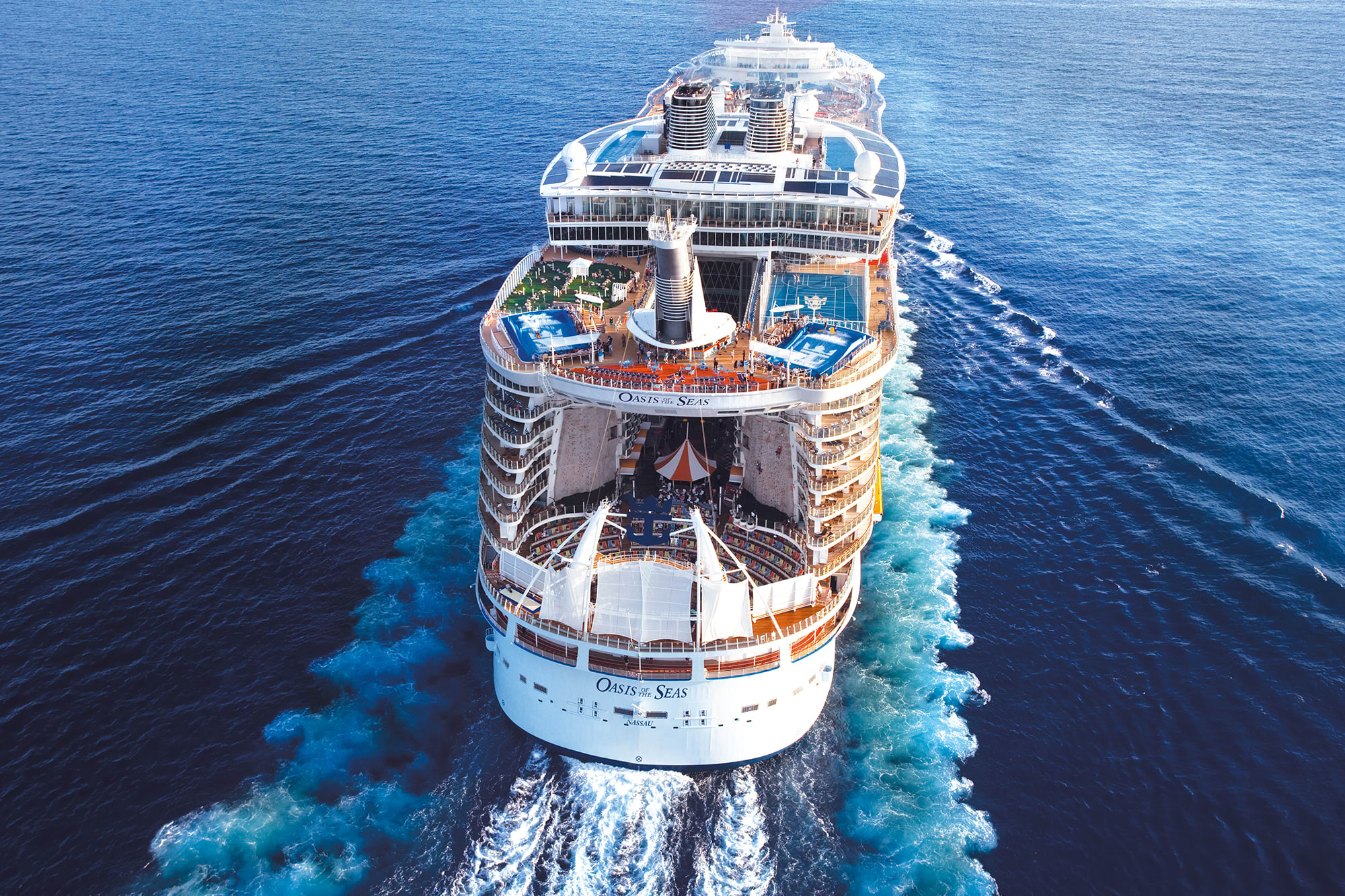 Thousands of marine vessels are protected from fire with the Marioff HI-FOG® water mist fire protection system. It is selected to protect the passengers and crews ranging from cruise vessels to naval vessels. Check the lists and read more of our success stories below.
Cruise vessels
Royal Caribbean Group

Royal Caribbean International
Celebrity Cruises
Silversea Cruises
TUI Cruises

Carnival Corporation & PLC

AIDA Cruises
Carnival Cruise Line
Costa Cruises
Carnival CSSC
Cunard Line
Holland America Line
P&O Cruises
P&O Cruises Australia
Seabourn Cruise Line
Ferries & Cargo
Stena Estrid
Aurora Botnia
Viking Line
Yachts
More than 300 yachts are protected with the HI-FOG system.
Naval vessels
HI-FOG systems protect a wide variety of naval platforms from small patrol vessels up to helicopter carriers and force projection ships and submarines.
Royal Caribbean: Oasis of the Seas
One of the largest cruise vessels ever built, the 225,000 GT Oasis of the Seas can carry up to 5,400 passengers. The HI-FOG system for Oasis of the Seas is the largest marine firefighting protection ever done covering all accommodation, public and service spaces. In addition, HI-FOG protects machinery spaces in accordance with RCCL safety standards, along with laundry facilities, galley ducts and deep fat fryers.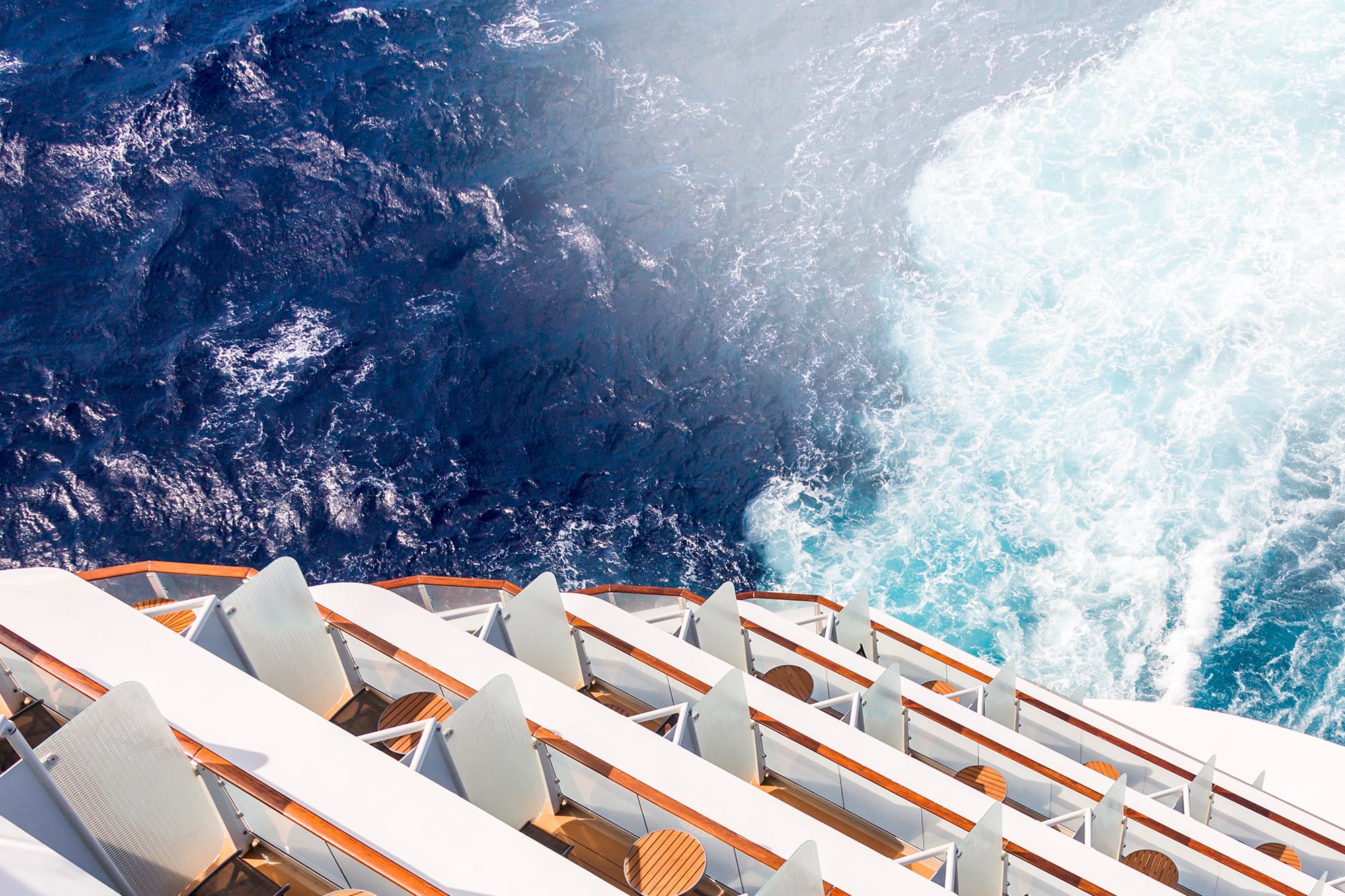 TUI Cruises: The New Generation of Mein Schiff Ships 
TUI Cruises is a joint venture between German tourist company, TUI AG, and the American cruise operator, Royal Caribbean Cruises Ltd. TUI Cruises has ordered a series of six Mein Schiff -class vessels to be delivered through 2019. These high-quality ships are built at Meyer Turku Shipyard in Finland and feature the latest cutting-edge technologies. With 1,267 cabins, each vessel can accommodate up to 2,500 passengers.
To improve passenger and crew safety, TUI Cruises wanted the six Mein Schiff cruise ships to comply with the International Maritime Organization's Safe Return to Port Rule, which set a threshold in which the ship can return to port without requiring passenger evacuation. Complying with the Rule for fire protection for a vessel of this type and size requires customized value engineering, seasoned project management, and versatile fire safety solutions that meet the highest standards in the maritime industry, while simultaneously adhering to space and weight restrictions.
Marioff's advanced HI-FOG high pressure water mist fire protection solution has been chosen to protect all six cruise ships. This automatic high-pressure water mist sprinkler system helps protect accommodation and service spaces as well as machinery spaces, including bilges and casing. The installation of each HI-FOG system includes custom design and calculations, engineering, materials, commissioning and project management.  Each system is scheduled to be comprised of two pump stations, 8,000 sprinklers and spray heads, 111 section valves and 46 km of stainless-steel piping.
" We have a long and good relationship with Marioff Corporation Oy. We trust their HI-FOG system and we appreciate their proactive and professional project team", said Ville Laaksonen, Head of Outfitting at Meyer Turku Shipyard." We build high-quality ships that require fire protection from the time each vessel is being constructed until it makes its first voyage, which is why we have chosen Marioff's trusted HI-FOG system for the Mein Schiff class cruise ships."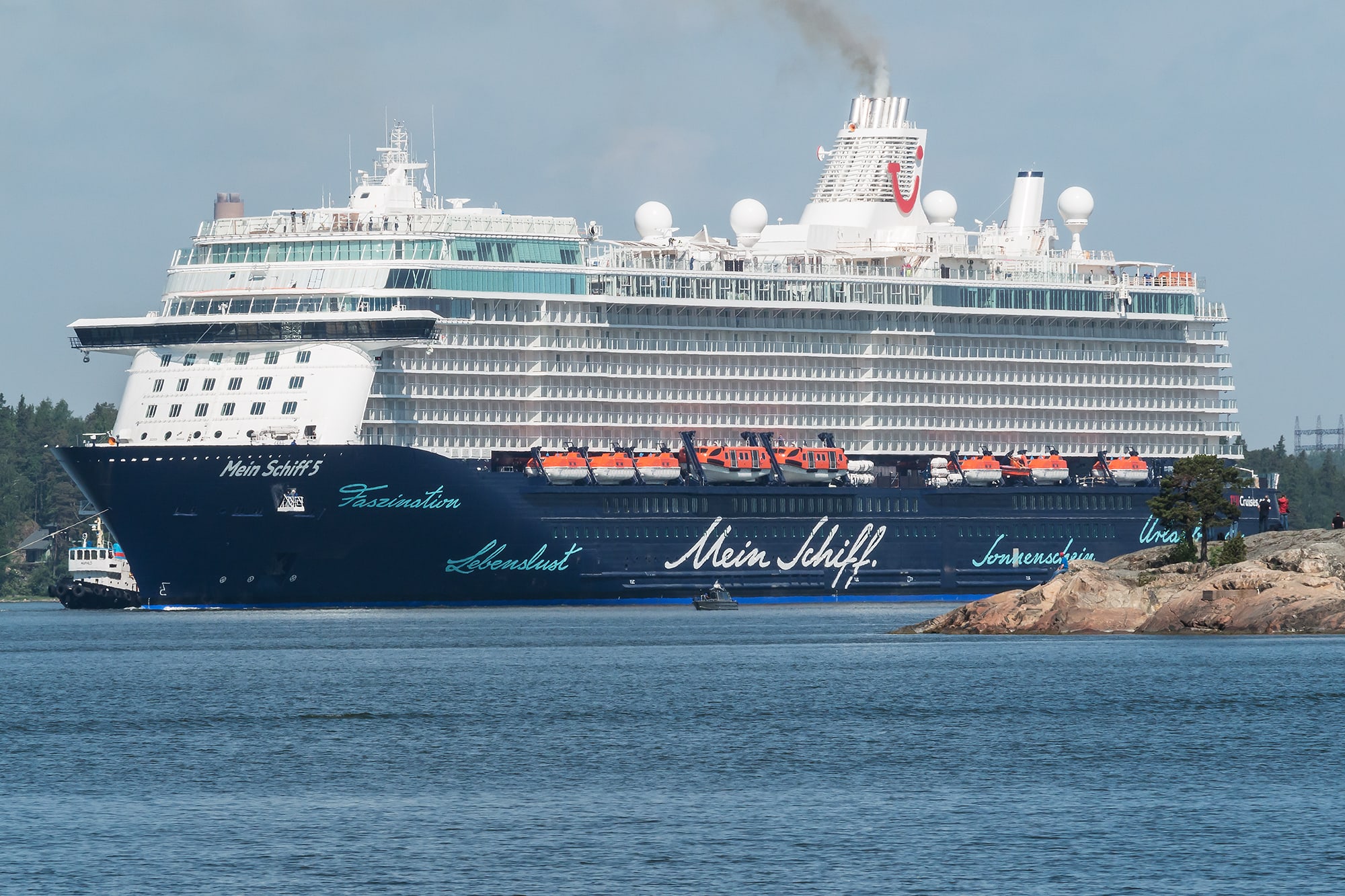 Viking Grace
Built by STX Turku Shipyard for Viking Line ABP, the 57,700 GT Viking Grace, carrying up to 2,800 passengers, is the first large ferry fueled by liquefied natural gas (LNG). The vessel features a large variety of novel technological innovations, making it the most environmentally friendly large passenger ferry of all time. HI-FOG protects all spaces onboard including accommodation spaces, stores, galleys, deep fat fryers, ducts, Ro-Ro decks and machinery spaces with total and local protection. The system complies with the new Safe Return to Port rule. Marioff also provided system installation in Ro-Ro decks and machinery spaces.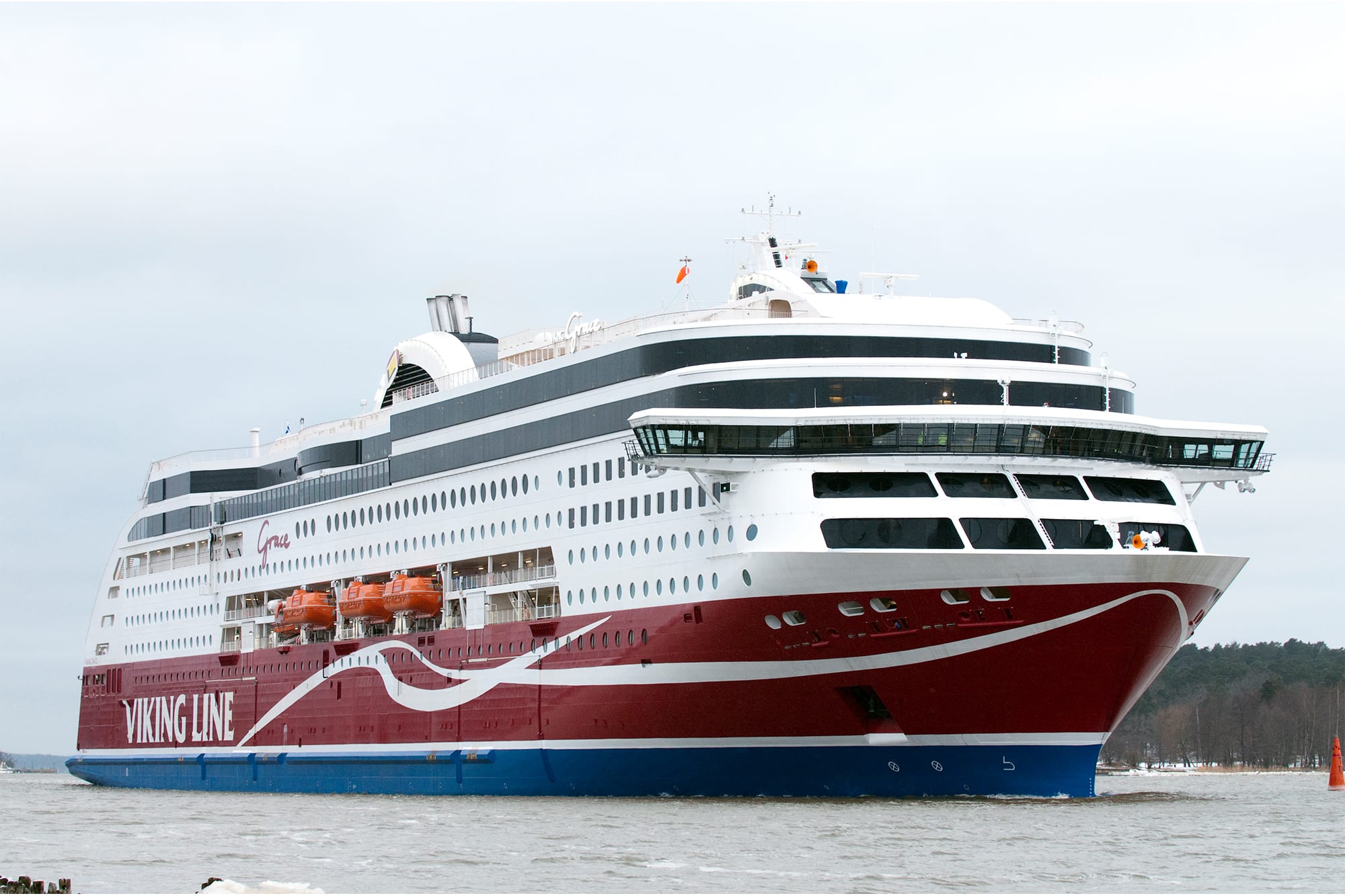 Stena Estrid
Stena Estrid – the latest addition to Stena's fleet for Irish Sea routes. The modern Ro-Ro ferry Estrid is the latest addition to Stena's fleet and offers a choice of crossings on the Dublin - Holyhead route with fantastic facilities to enjoy onboard. Carrying up to 1000 passengers, the ferry is decked out with two movie lounges, a Sky Bar, the Hygge Recline Lounge, two play areas as well as an exclusive Stena Plus Lounge - offering passengers a superb travel experience. Stena Estrid was built at China's AVIC Weihai Shipyard Co and is the first of three "next-generation" ferries Stena has commissioned for its Irish Sea routes. 
"HI-FOG protects all accommodation and machinery spaces on board the vessel according to the Safe Return to Port requirement. The project included material delivery and commissioning and took just over two years to complete. The Estrid project was especially interesting for us as it is one of the first Marine applications using our newly developed networking EPU pump units. 
This case provided us with valuable experience in terms of further improving methods of collaborating with partners in China. Working with Estrid also contributed to our already strong relationship with Stena, and we are very happy to have HI-FOG onboard ensuring passengers stay safe while enjoying their travel experience."  Yan Linnas, Project Manager, Marioff Corporation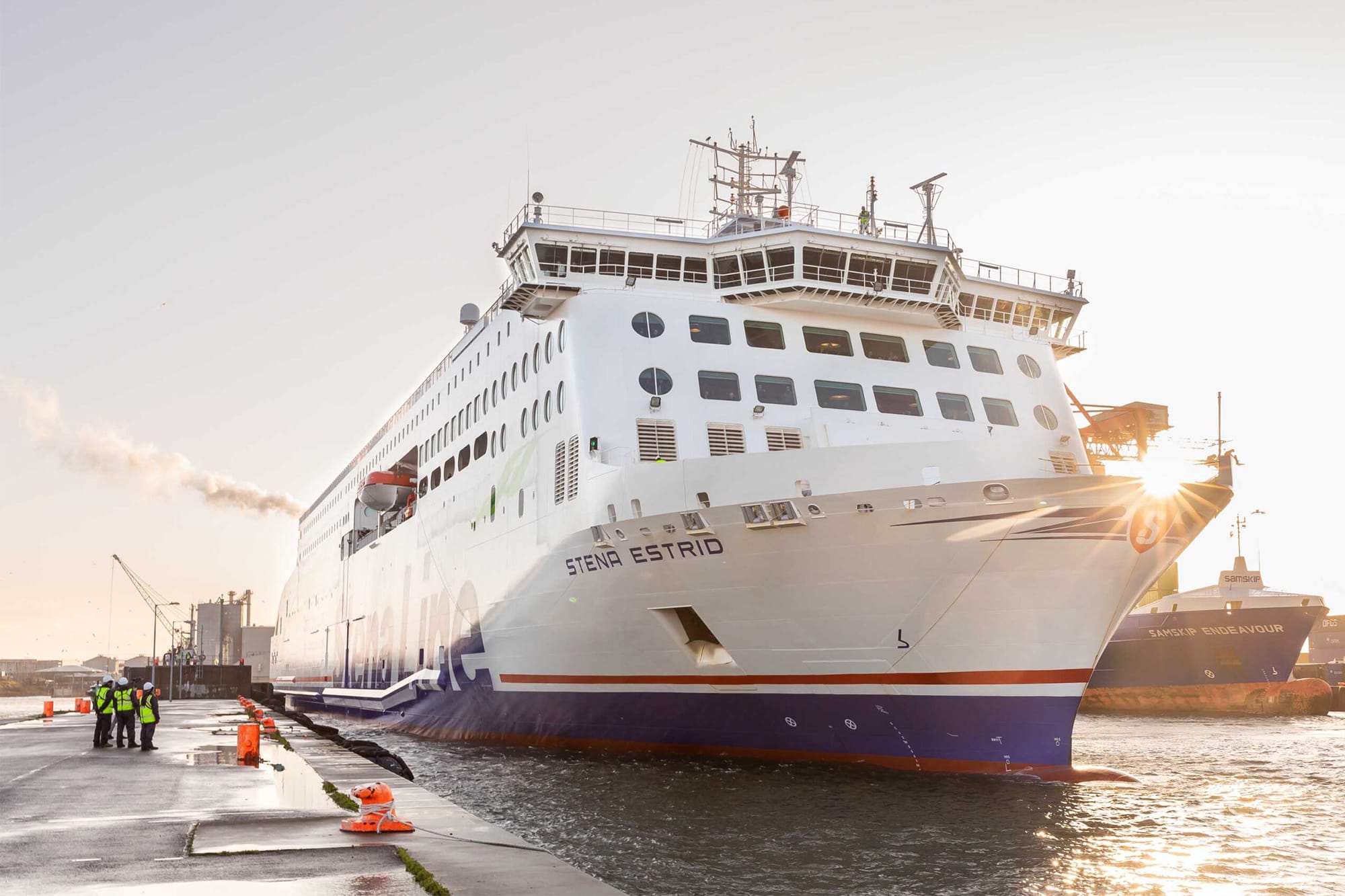 Aurora Botnia
"Marioff delivers HI-FOG high pressure water mist fire suppression system to Wasaline's Aurora Botnia ferry, operating on the route between Vaasa, Finland and Umeå, Sweden.
We are extremely proud to start a partnership with Wasaline by working on this project, which sets a new standard for sustainability. HI-FOG is the only fire suppression system on board, protecting all spaces including Ro-Ro decks and machinery areas according to the Safe Return to Port regulation. Our two powerful Electric Pump Units and over one thousand HI-FOG sprinklers and spray heads ensure passengers, crew and property are always reliably protected.
The ferry accommodates 800 passengers and have a freight capacity of 1,500 lane meters for lorries. According to Wasaline, Aurora Botnia is the most environmentally friendly Ro-Pax vessel in the world. Choosing HI-FOG also contributes to Aurora Botnia's strong environmental commitment, as the system uses small amounts of pure water, making it safe for people and the environment."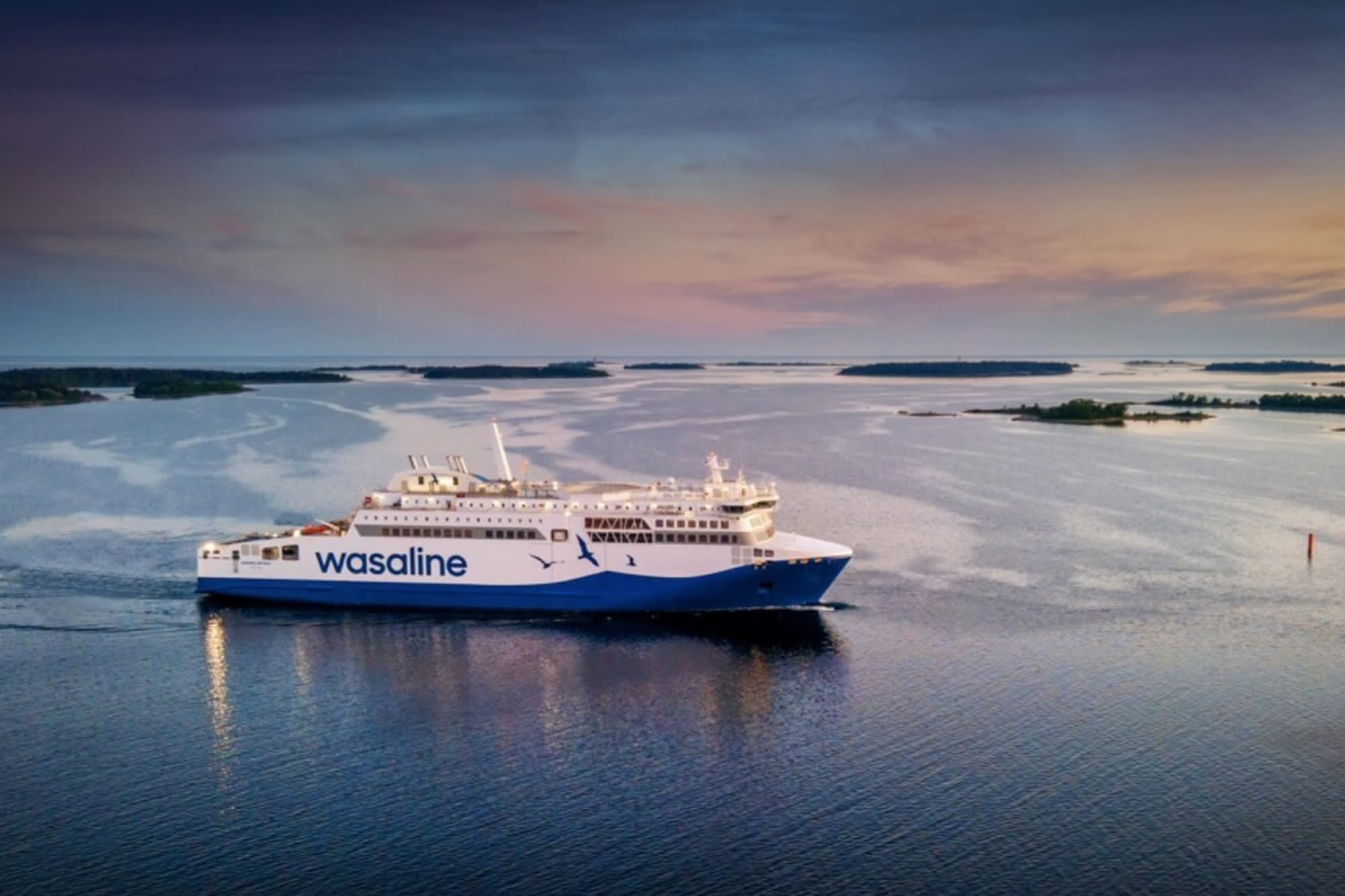 Wallenius Wilhelmsen
As a car and truck carrier leading the way in quality, safety and environmental principles, Wallenius brought 27 of its ships in line with the IMO MSC/Circ.913 fire protection standards by installing the HI-FOG. The system protects vital engine room hot spots including main engines, auxiliary engines, purifiers and boiler fronts. The retrofit program was carried out on ships docked in harbors' around the world, as well as on some while they were in service.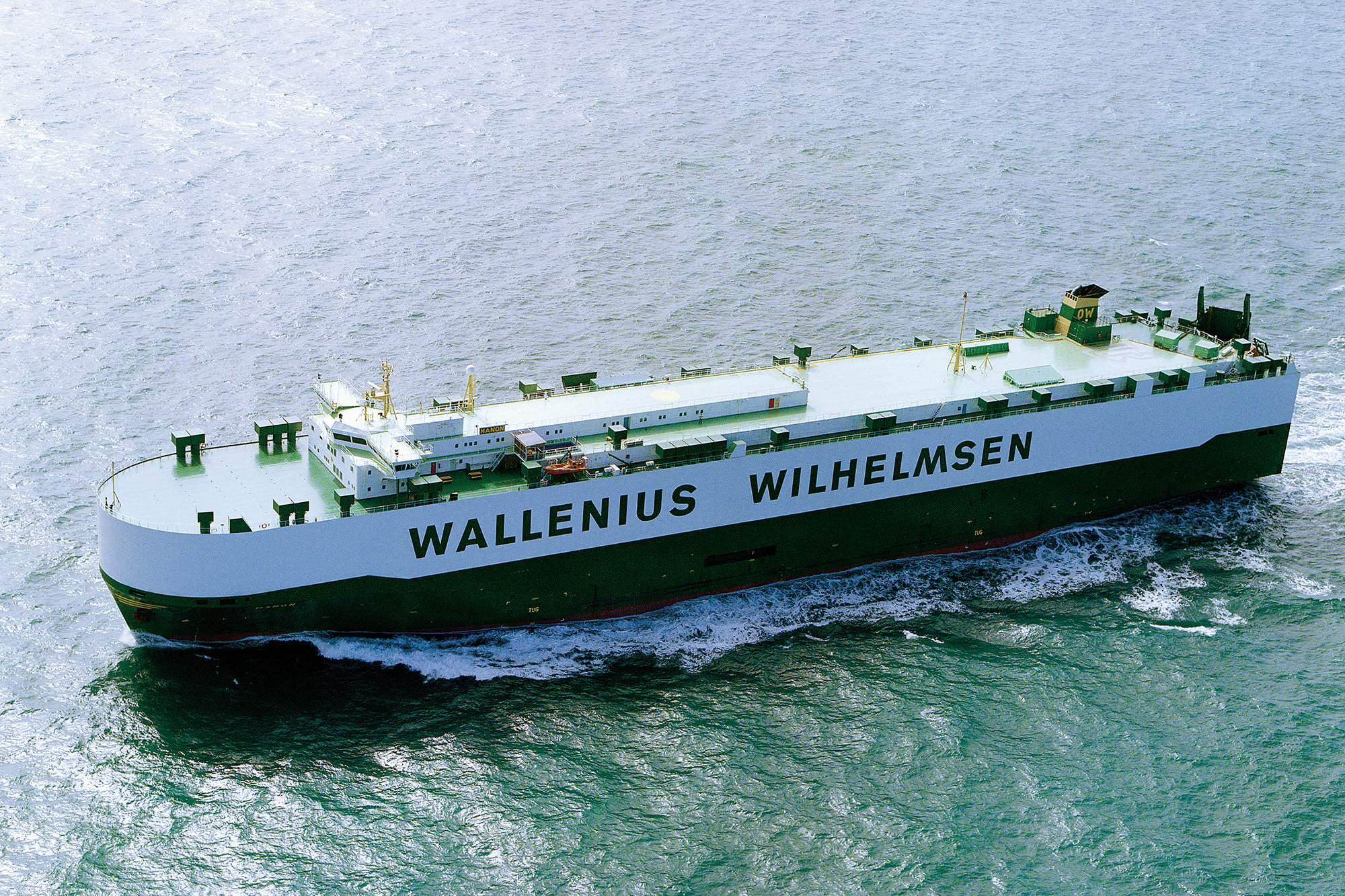 Visby
Each kilogram was critical for this ultra-hi-tech carbon fiber naval vessel, the first to feature fully developed stealth technology. It required an effective fire protection system that withstand battle conditions and is as light as possible. All accommodation spaces of the vessel are reliably protected with HI-FOG.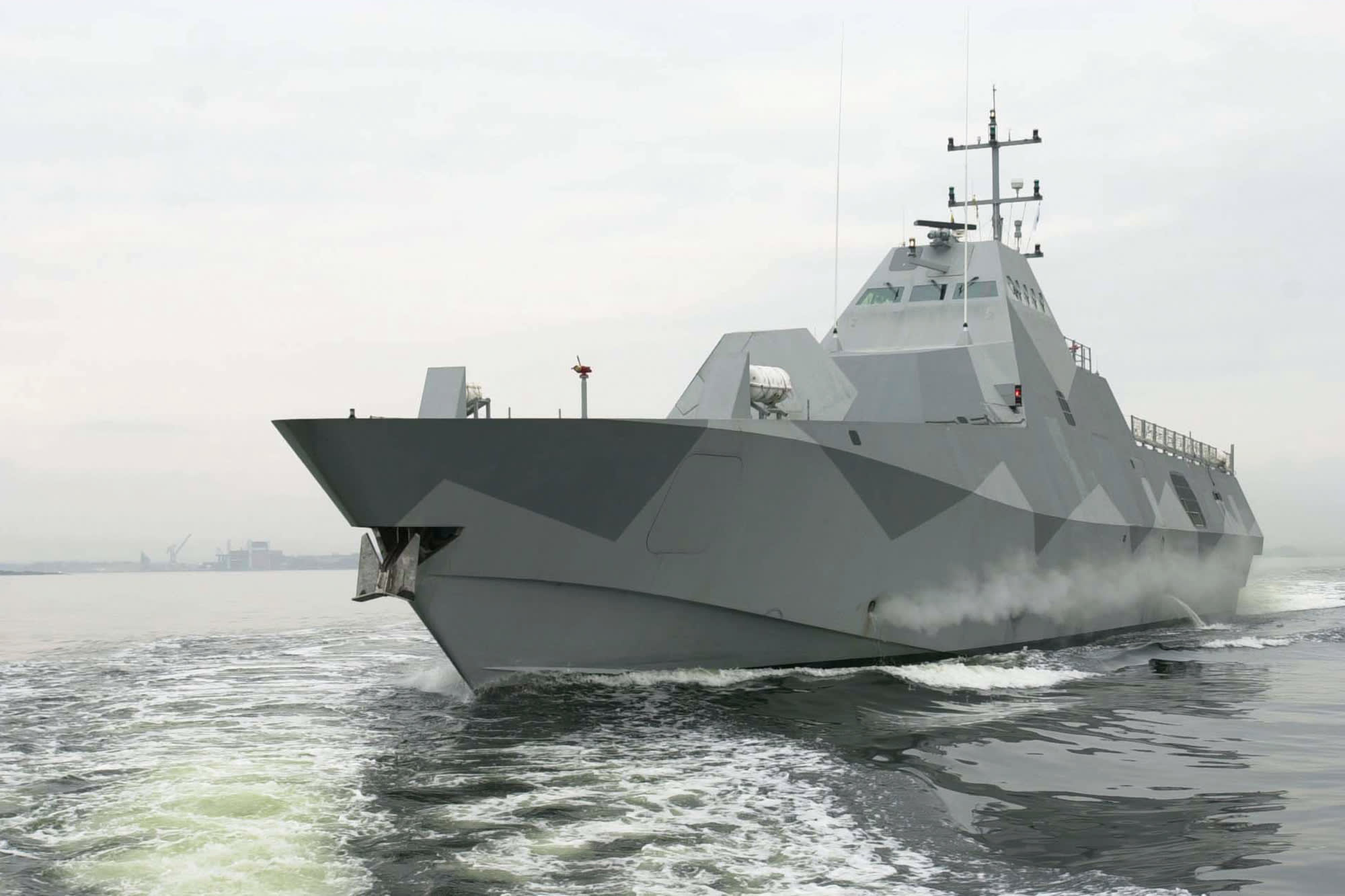 Read a press release on News section of Marioff and Rauma Marine Constructions to Deliver HI-FOG Fire Protection Systems to Finnish Navy.