Marioff HI-FOG selected for high-rise building as fire protection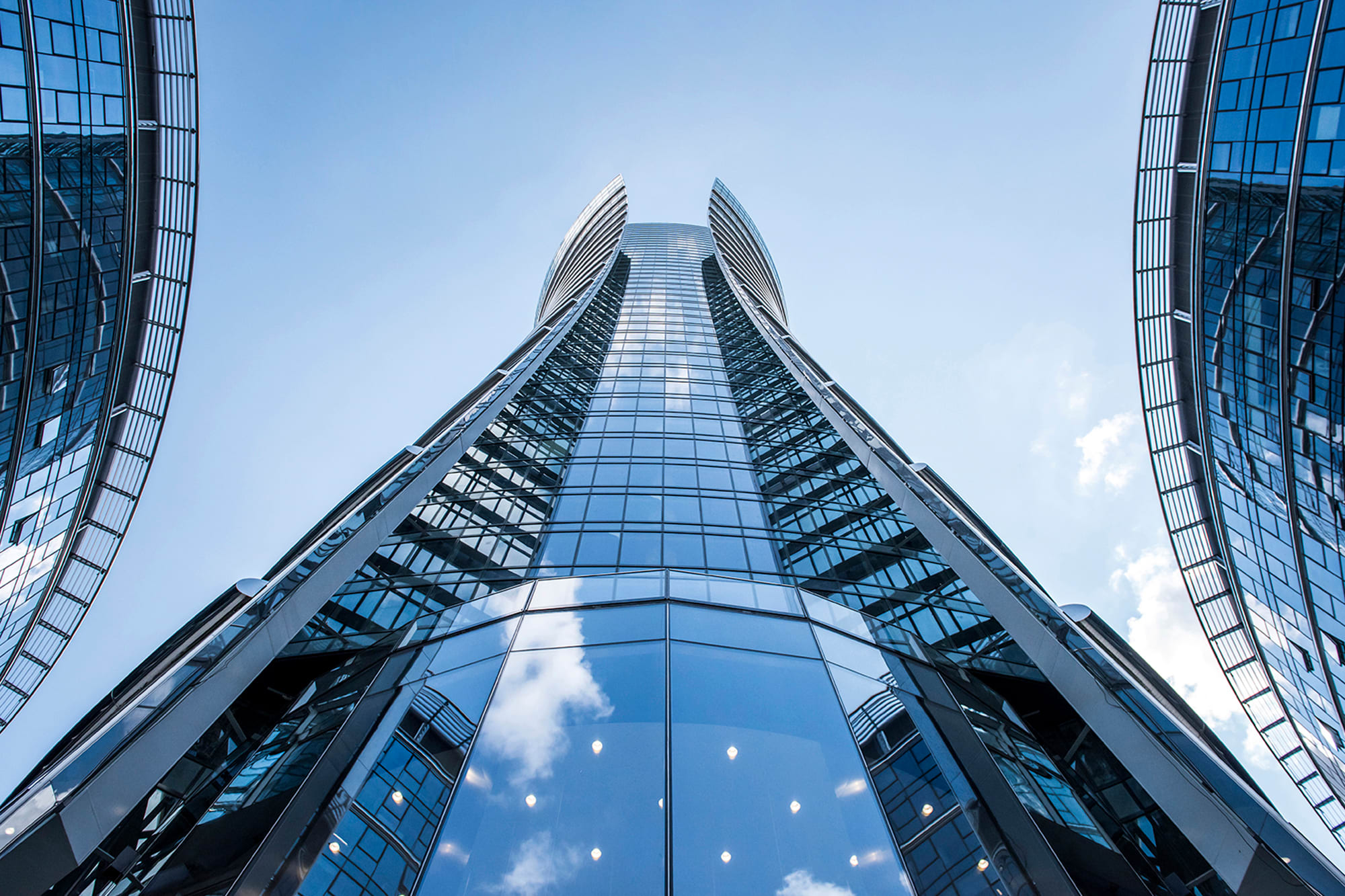 The Warsaw Spire  is an office building complex in Poland. It's been constructed by the Belgian real estate developer Ghelamco Group. The complex consists of a 220-meter main tower and two 55-metre auxiliary buildings. The main tower is one of the tallest buildings in Europe. HI-FOG® brings peace of mind and confidence to live and work in all the three buildings.
Poland's fire safety regulations contain very restrictive requirements for passive fire protection in high-rise buildings. Provision of an active fire protection system made it possible to compensate certain structural requirements without compromising on safety.
HI-FOG's quick response time and cooling characteristics made it an ideal choice for the site. Safe evacuation is ensured by quick control and suppression of fire. Thanks to efficient cooling, installing fire-resistant measures was no longer required resulting in an overall cost savings.
"As the General Contractor we appreciate HI-FOG's flexibility, smaller dimensions and ease of adaptation to changes at the fit-out stage. Additionally, the required water tank capacity is smaller than in traditional sprinkler systems. For tenants, the crucial advantage is that high-pressure water mist generates less loss in their belonging when the system operates, and it can also be used in IT rooms. Due to all those merits high-pressure water mist system is preferred by us on future projects. Very good experience with Marioff on Warsaw Spire project gives prospects to future co-operation," stated Mr. Arnold Neuville, General Technical Director of Ghelamco Poland.
Zoofenster, Berlin, Germany
The 32-story Zoofenster is the tallest building in west Berlin with its imposing height of 118 meters. The building houses luxury suites, office space and a 5-star Hilton Waldorf Astoria hotel.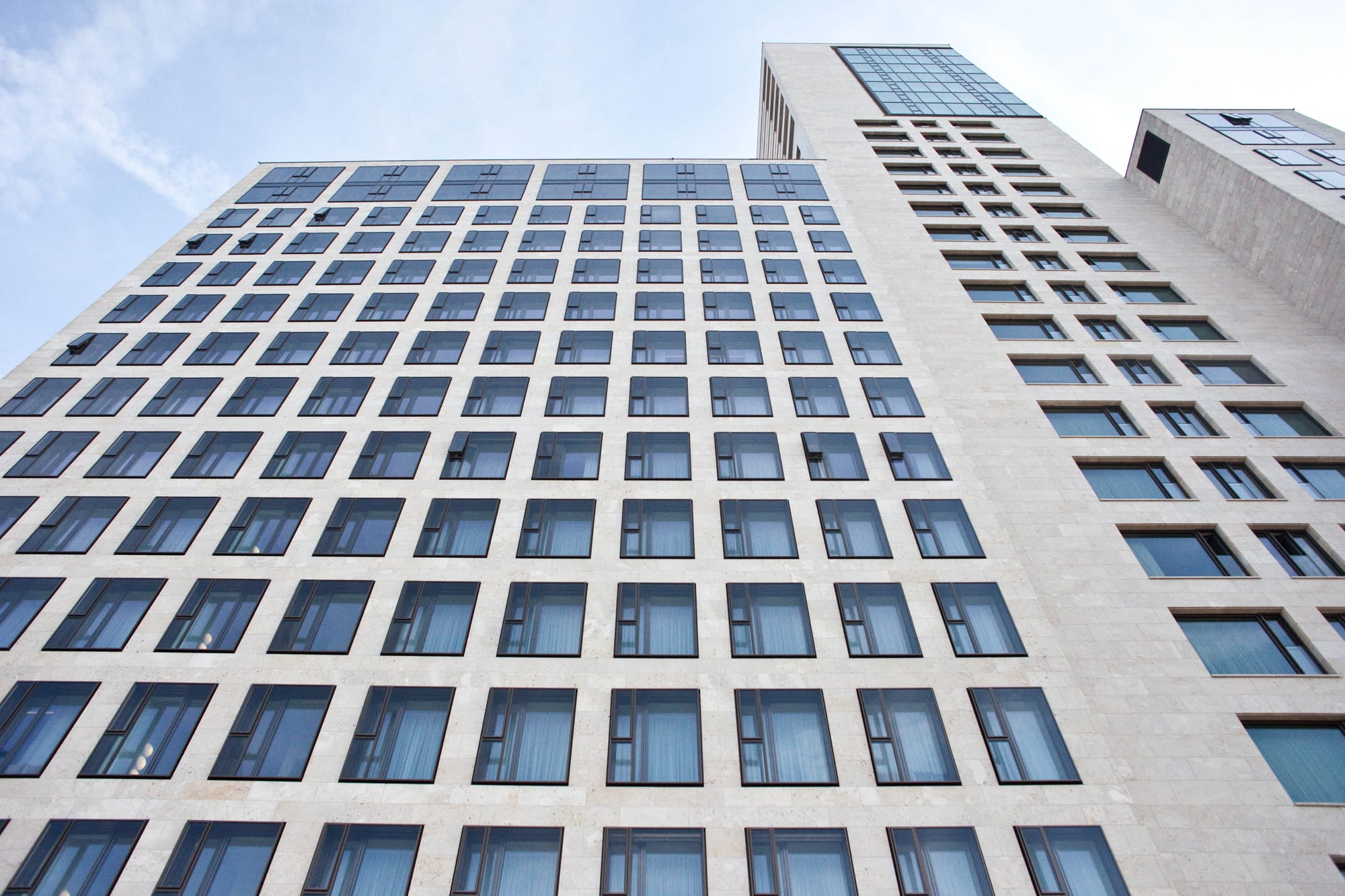 The original plans included a conventional sprinkler system, which would have necessitated additional measures to meet the tough fire protection requirements for the building. HI-FOG was introduced as an alternative solution after construction had already started. The system now protects all spaces in the building, from the floors below ground to the office spaces in the middle and the luxury suites at the top.