Marioff HI-FOG selected to protect manufacturing plants from fire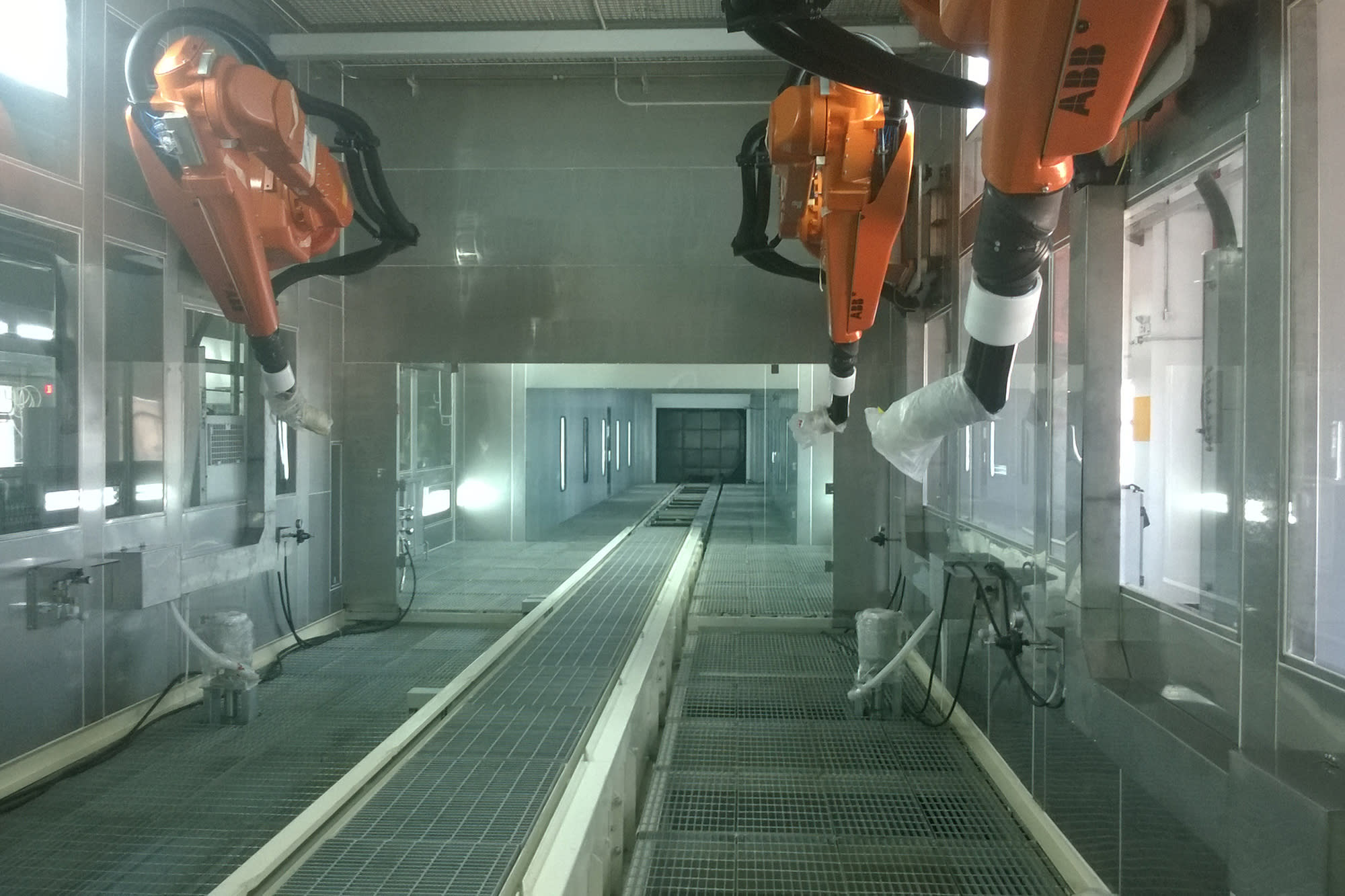 Geely Automotive, Ningbo, China
Geely, founded in 1986, is one of the leading automotive manufacturers in China. Geely needed a safe and effective fire suppression system for the production areas of the Cunxiao manufacturing plant. We worked with Geely to ensure a solution meeting the industry requirements. The HI-FOG® system for automotive paint shops has been tested in full-scale fire tests, witnessed and approved by VdS. HI-FOG protects the spray booths, paint mixing rooms, wind tunnels, climatic chambers and cavities. The systems are installed on basis of current VdS approval. Geely's paint shop is protected by HI-FOG MSPU 5+1 system with 30 section valves and almost 300 spray heads.
Südpack Printing Facility, Ochsenhausen, Germany
Südpack Printing Facility one of Europe's leading providers of packaging solutions, has chosen the HI-FOG fire protection system for their printing facility in Ochsenhausen. Demonstrations of HI-FOG at Marioff Germany along with our expertise helped the customer find just the right solution for their needs. The HI-FOG system using a gas-driven pump unit was designed and installed to protect five industrial-scale printing machines as well as a laminator.
Nemak Györ Aluminum Foundry, Hungary
Nemak Györ Aluminum Foundry manufactures power train components for light vehicles. The manufacturing process uses highly flammable substances causing a fire risk to manufacturing equipment and personnel. The HI-FOG protects the ducts of the production machinery. The HI-FOG has been repeatedly successful in putting out fires and keeping the production loss of fire incidents in hours instead of days.
Voestalpine Cable Tunnel, Austria
In Voestalpine Cable Tunnel the HI-FOG protects the nearly four kilometers long cable tunnel that delivers power to the steel plant of Voestalpine, maker of high-quality steel products. The HI-FOG tubing network is divided into 116 separate sections throughout the tunnel and has over 1300 spray heads. Two high-pressure pump units supply water to the system.