Marioff Launches BluEdge Service Platform: A Differentiated Service Offering Supporting Its Customers Through the System Lifecycle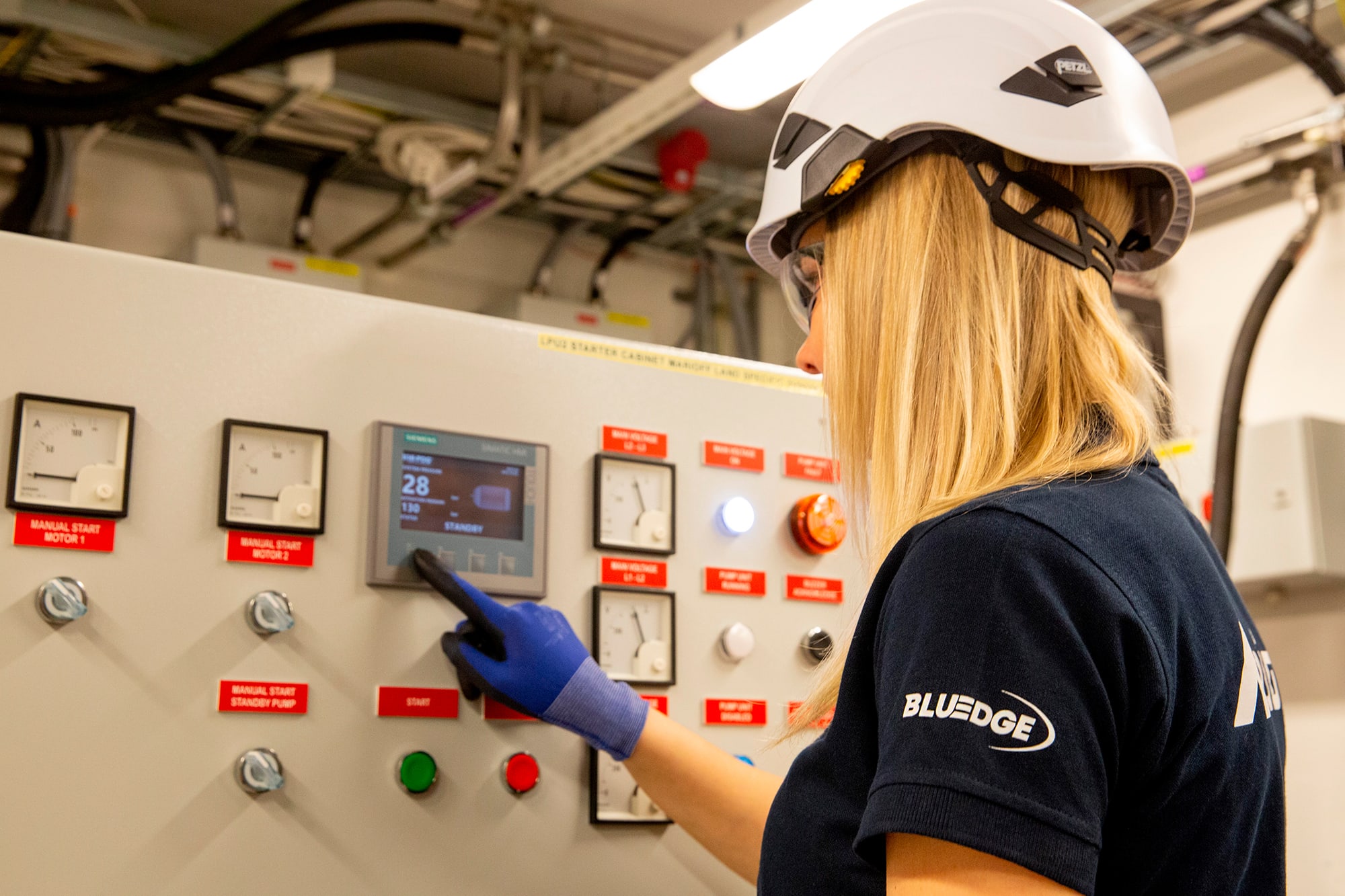 Marioff today introduced the BluEdge service platform, a differentiated service offering for its customers.
Leveraging Marioff's innovation and HI-FOG® systems and services expertise, the BluEdge™ service platform offers a tiered service model to meet the precise needs of every Marioff customer. Marioff, a leading developer of water mist fire protection technology, is a part of Carrier Global Corporation (NYSE: CARR), a leading global provider of healthy, safe and sustainable building and cold chain solutions.
"With the BluEdge tiered service model, Marioff aims to provide tailored service solutions to meet the varied needs of our marine customers throughout the HI-FOG system lifecycle," said Kaius Kovanen, Director, Marioff Marine.
"The service solutions offered through the BluEdge service platform are designed to help our building, industrial and energy customers to maintain the operative readiness of their HI-FOG system," said Mika Pääkkönen, Director, Marioff Land.
BluEdge is a tiered service model that provides customers a range of options to meet the unique needs of their business. These include:
Core. Marioff-certified service and spare parts will be available for customers as needed to ensure reliable operation.
Enhance. Customers who aim to reduce their cost and improve predictability throughout the lifetime of their HI-FOG system can choose the Enhance service agreement that offers many value-added options, such as scheduled preventive maintenance, discounts on service visits and original spare parts.
Elite. The Elite tier offers the most comprehensive service offering, tailored to provide customers with peace of mind. The benefits of the Elite service agreement can be customized according to the customer's business needs, such as a dedicated Key Account Manager.