Hipotels chooses Marioff HI-FOG to protect their hotel project
The Hipotels Playa de Palma Resort consists of two 4- and 5-star luxury hotels (Gran Playa de Palma, Playa de Palma Palace) and an exhibition center in Mallorca, Spain — promising an unforgettable holiday or business trip.
A single fire protection solution for the entire resort
Due to the size of the buildings, the Hipotels Playa de Palma resort required a fast-acting, automatic fire suppression solution. The solution needed to be robust — able to protect people and property over a large area — and efficient to install, implement and maintain. To avoid detracting from the elegance of the space, the system also needed to be discreet to the naked eye. The entire process needed to be carried out in tandem with the rapid two-year construction of the site.
Hipotels chose HI-FOG because it was able to protect the entire resort, an area of 40,000 square meters, with one fire protection solution.
The system's single MSPU7 Pump Unit is supported with 2,500 sprinklers, 30 section valves and 12,000 meters of tubing. The system's single water tank will reduce water usage throughout the system's lifetime. To ensure fast activation, the pump unit and valves were integrated with the building's fire detection systems.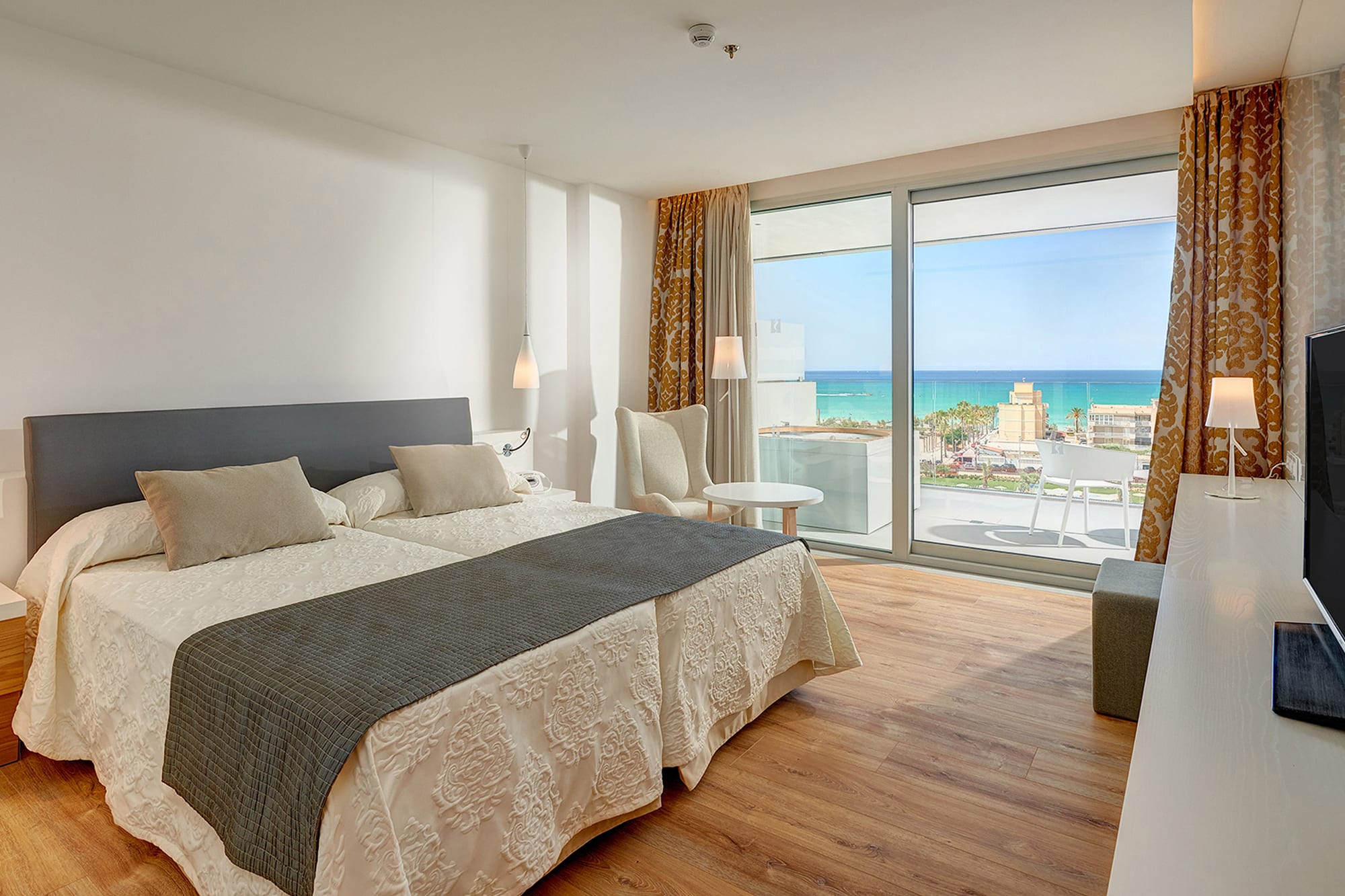 Lifetime support
Now that the system is installed, the focus is to maintain a close customer relationship and provide aftersales service — a finely tuned process that keeps HI-FOG® running optimally throughout its lifecycle. The after-sales service begins with a detailed commissioning process at installation, where Marioff goes through with the customer how the system operates in detail.